12/16/2019 REGIONAL CONFERENCE ALERT!!!!!!! Tomorrows FBLA Business event at Lehigh Carbon Community College is still set to go off at regular time if school is supposed to start at regular time. (don't forget to PACK A LUNCH and wear Business Clothes).  Students come to school just like a regular morning and CHECK IN with their homeroom teacher FIRST.  Then we will all congregate in ND GYM.  Dr.Gentile will take a head count and from there, we will get on the bus.  Upon arrival to the college, Performance Events will be performing IMMEDIATELY after registration by 9:15.  IF we get word that the schools will have an early dismissal, we will stop the program immediately and get back on the bus to come home.  Leaders will discuss if a make up day will be had at another time and let you know once that has been decided.  It is recommended that students PACK THEIR SCHOOL UNIFORM in the event that we arrive to school and find out at that time that the Regional Leaders have decided to postpone the event.  Students can, at that time stay at school and still be able to change out of their Business Attire, thus being prepared for either scenario. I will keep in touch as I know information, I will continue to share here on the website. NORMALLY, the club meets on the FIRST Monday of EVERY month immediately after school in the Cafeteria from 2:15-3:00 pm. Occasionally if there is a change to this date/time monthly, listen for the change on the morning announcements.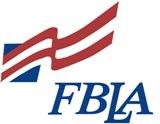 FBLA is a national student organization for middle and secondary students. FBLA helps students develop leadership abilities and prepares them for entry into and advancement within a business occupation.  Members learn how to engage in business enterprise, how to direct the affairs of a group, and how to compete honorably in competitive events.  These activities help prepare students to be better employees.
FBLA holds its meetings on Tuesdays each month. All members should attend!
Become a member of the National Business Honor Society!
Join the ranks of the Big 33 Honor Roll!
Work toward earning your Business Achievement Awards!
IMPORTANT DATES!
If you have signed up to compete in an event that includes an ONLINE TEST, your testing MUST BE completed by the end of the day on Monday November 25th to participate in competition of the the Regional Leadership Conference (RLC).  Please see Dr.Gentile to set up an appointment time to complete your test in the Learning Commons.  Also, The RLC will take place on DEC.16 at Lehigh Carbon Community College.  The bus will depart ND by 7:50 am and will return in time for regular bus dismissal.  The STATE LEADERSHIP CONFERENCE in Hershey is April 6th-8th and will ONLY be open to those students that qualified for States via their results in the RLC.  Let Dr.Gentile know if you have any questions.  Her email is rgentile@ndcrusaders.org