STATES LEADERSHIP CONFERENCE remaining balances are DUE BY FEBRUARY 21, 2020 NORMALLY, the club meets on the FIRST Monday of EVERY month immediately after school in the Cafeteria from 2:15-3:00 pm. Occasionally if there is a change to this date/time monthly, listen for the change on the morning announcements.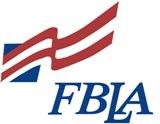 FBLA is a national student organization for middle and secondary students. FBLA helps students develop leadership abilities and prepares them for entry into and advancement within a business occupation.  Members learn how to engage in business enterprise, how to direct the affairs of a group, and how to compete honorably in competitive events.  These activities help prepare students to be better employees.
FBLA holds its meetings on Tuesdays each month. All members should attend!
Become a member of the National Business Honor Society!
Join the ranks of the Big 33 Honor Roll!
Work toward earning your Business Achievement Awards!