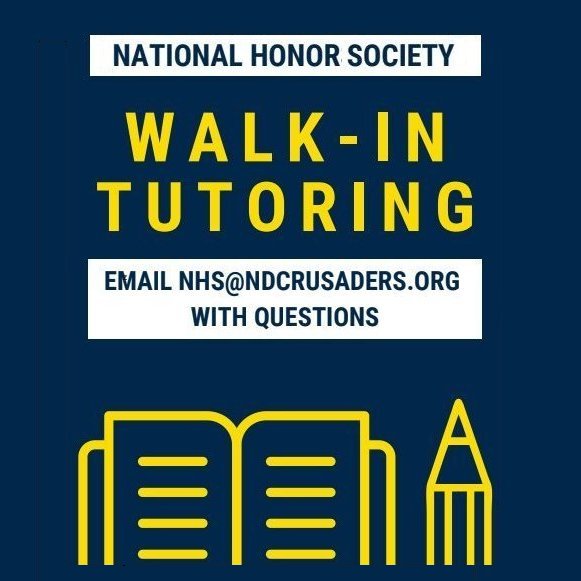 ND Students: Are you struggling with your courses? Take advantage of Walk-In Tutoring.
Walk-in tutoring sessions every Tuesday and Thursday from 2:15 – 3:15 in Room 205.  No appointment is needed but if a you check in with Mrs. Cartier, she can make sure there is someone there to help you. We are also offering virtual tutoring for students who are still at home.
Click here for Walk-In Tutoring check in.
Walk-In Tutoring is a peer tutoring program sponsored and carried out by members of Notre Dame High School's National Honor Society.
–Mrs. Mary Cartier, Honor Society Advisor