RJ Farina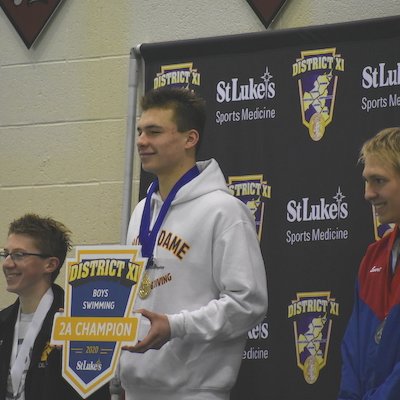 Francesco D'Avella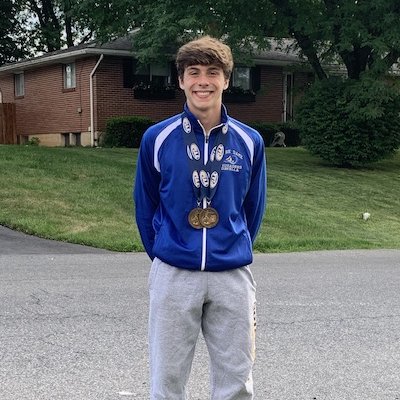 It was a banner Sunday (March 14th) for Notre Dame boys swimmers at the 2021 District 11 Class 2A championships at Parkland High School.
Notre Dame junior RJ Farina earned gold medals in the 200 freestyle (1:43.53) and the 500 freestyle (4:43.23). He also shared the Dennis McGinley Swimmer of the Meet award with Pottsville's Zaidian Van Orden.
Crusaders junior Francesco D'Avella finished first in the 100 breaststroke (59.92).
Read more about the District XI Class 2A championships on lehighvalleylive.com