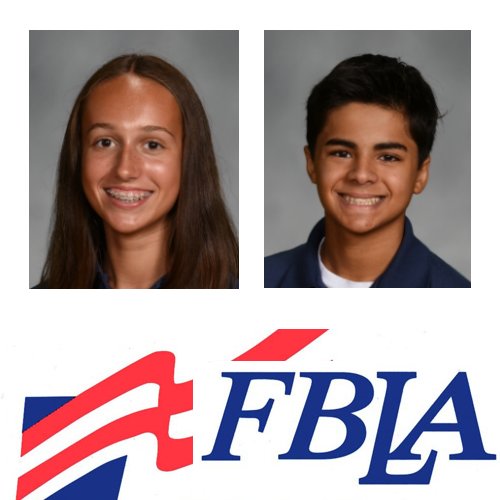 ND's stellar Future Business Leaders of America Club (FBLA) had the opportunity to attend their States Leadership Conference (virtually) on April 13th to find out the results of their individual Competitive Events.
Out of a pool of THOUSANDS of students from across the Pennsylvania,  LUCAS ANMOLSINGH took 6th Place in ORGANIZATIONAL LEADERSHIP and AMBER UNGER Achieved 9th Place in RETAIL MANAGEMENT.
Let's put our hands together and congratulate Lucas and Amber!
—Rosanna Gentile, Ph.D., Future Business Leaders of America Club (FBLA) Leader