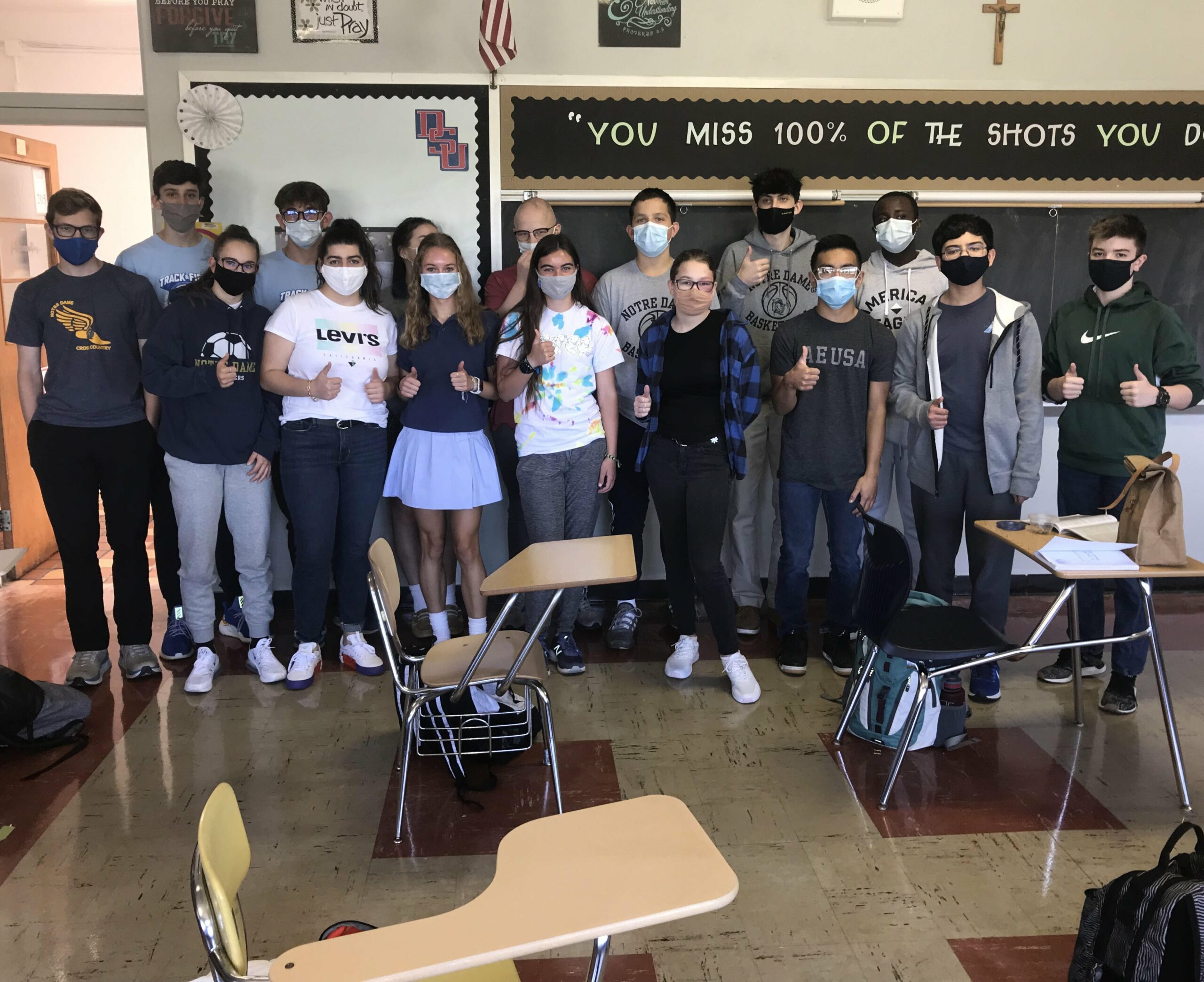 On Friday, May 14, 2021, Notre Dame students raised $616 to help the Reddinger family whose house was destroyed by fire.
Students and faculty each paid $3 to dress down to contribute to the cause.
"As I sat in adoration this morning, i was reflecting on the many things i am thankful for. One of my greatest blessings is being here. I am so thankful to be in a wonderful and welcoming place. A place where we can do so much good when we work together. A place where when I suggest doing something to help out total strangers to our ND family, its not a question of IF we should help, but HOW. Thank you again for making ND so wonderful."
—Norman Steinruck, ND Theology Dept.